Solar PV forecasting
Integration of photovoltaic energy in electrical networks (self-consumption, microgrids, utilities distribution networks...) is a new challenge. In order to facilitate PV penetration the forecasting of solar energy is required.
This section provides various tools to forecast PV production anywhere in the world.
A PV forecasting tool is needed to estimate the available PV resources for the day(s) after. Most of the developed solutions use weather forecasts supplied by specialized providers.
Forecasting services mainly apply to utility scale solar photovoltaic systems.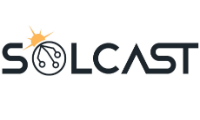 Solcast provides bankable, high quality, and low uncertainty TMY and Time Series solar irradiance data, along with monthly averages, for all continents except Antarctica. Instant sign-up and free credits to new users via the Solcast API Toolkit. Our 1-2km satellite-derived database is updated daily, extends back to 2007, with data resolutions from 5 to 60 minutes available.