List of photovoltaic PV solar softwares for design and simulation of solar production -
PV Softwares and calculators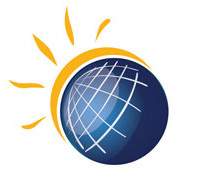 PV Softwares and calculators
List of PV Softwares and calculators, free or not free, for individuals or professionals, to download or use online.
There are many free photovoltaic software for PC that can be downloaded for free.
You can choose among the softwares listed here.
This section provides a list of free online photovoltaic softwares.
The softwares below are commercial tools dedicated to the design of PV systems connected to the grid or in remote area. You can get an accurate evaluation of solar photovoltaic panels energy output. All softwares below must be purchased to be fully functional.
All prices are indicative and subject to change without notice.
List of online Professional photovoltaic softwares and calculators.
Many photovoltaic inverters manufacturers provide their one software in order to size and design a PV system. Usually they propose solar panel database and worldwide solar and temperature database.
All these softwares are free but obviously the inverter database of each is limited to that of the manufacturer. Moreover the quality and accuracy of the calculation is not guaranty and the features of the softwares are limited.