Solar radiation databases
This section provide a list of solar radiation and meteorological databases free or to purchase.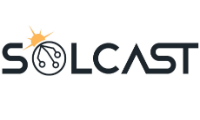 Solcast provides bankable, high quality, and low uncertainty TMY and Time Series solar irradiance data, along with monthly averages, for all continents except Antarctica. Instant sign-up and free credits to new users via the Solcast API Toolkit. Our 1-2km satellite-derived database is updated daily, extends back to 2007, with data resolutions from 5 to 60 minutes available.